What do you think your job is at Left Bank Books? staff handyman and bookkeeper at your service
If you had a Super Power, what would it be? Invisibility (But I think I already have that superpower)
What's your sign?
What sound do you love? Wind through pine needles
What's in the Trunk of Your Car? A Leak
Favorite Pair of Shoes (Past or Present): Combat boots I found in the basement apartment where I lived when I was 17.
Favorite memory? I'm not at liberty to say.
Theme Song to Your Life: Intro to Little House on the Prairie.
Favorite smell: Cypress bark

$30.00
ISBN: 9780399563249
Availability: On Our Shelves Now
Published: Penguin Press - October 10th, 2017
---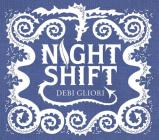 $13.99
ISBN: 9780451481733
Availability: Usually Ships in 1-5 Days
Published: Razorbill - September 5th, 2017
Here's the perfect book for someone you know battling depression.

I know, I know. Depressed people can't read much (he said from experience) but this is an intelligent, thoughtful and accurate illustration of the life and death battle with the darkness. Not taxing to read. No deep concentration necessary. No "pull yourself into the sunshine" crap. Just a glimmer of color in the end, which is mostly what you crave when you're stuck in the dark.

If you're looking for the right words to say and there are none - Here's a start. Here's a way to say "I'm paying attention."
---

$15.95
ISBN: 9781941040560
Availability: On Our Shelves Now
Published: Tin House Books - March 7th, 2017
18 months in a 12-year old girl named Elvis' life after her mother drowns while sleepwalking. Her father copes by wearing his wife's clothes and lipstick, her sister's sleepwalking escalates. The title comes from a tradition of rabbit shaped cakes her mother baked for special occasions. Funny. Gut punch. Tender.
---

$26.00
ISBN: 9780802125286
Availability: Usually Ships in 1-5 Days
Published: Grove Press - August 2nd, 2016
The Christadora is a building in NYC. This book is about the residents of that building. No, it begins with that building but stretches to include the city, the country. No, it's about a family. Not really, it's about the AIDS crisis in the 80's. Nope, not that either. It's about growing up and growing old. Yes, but not just that. It's about race, class and sexuality set against the backdrop of city in the throes of an epidemic. Maybe. Let's just say it's a thick book that will draw you in and make you live in its pages and then miss being there when you're done. Yes, the book has some problems ranging from one character being vegan on one page and eating a turkey burger on the next to the narrator using the word "tranny" to describe someone. (Side note- even if you're reaching for a gritty word to further your narrative and garner street cred, tranny is only OK when describing the transmission your uncle Rex pulled out of a 1984 Buick. Never when describing a person.) Those issues aside, the story is exquisitely told. The pacing is spot on. All but one of the characters are three dimensional and so real you could swear you either know them or are, in fact, them. Read it. -Jay's September Staff Pick, 2016
---